Will Cities Continue Driving Economic Growth?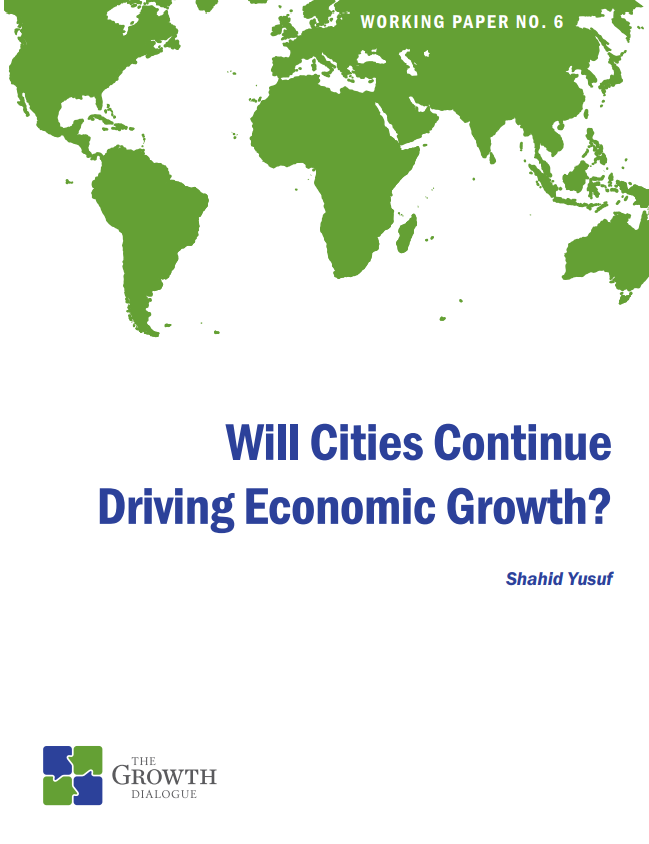 Working Paper No. 6
Will Cities Continue Driving Economic Growth?
Author: Shahid Yusuf
Ideas and innovations that germinated in cities served as the nuclei of civilization and, more recently, in the making of modern societies. While cities were the drivers of change in earlier times, the scale of urban change is much faster now. In 1900, only 14 percent of the world's population was urban – in 2012, urban dwellers made up 52% of the world population. The trend line points toward 6.3 billion urban inhabitants out of a projected total world population of 9.3 billion in 2050. This paper explains why urbanization began accelerating two centuries ago in Western Europe and discusses its spread to the developing world up to the present day. It also examines recent developments that could crucially affect the pace and geography of urbanization, the design and physical infrastructure of cities, and the composition of economic activities. Finally, it discusses the implications for urban strategy and more broadly for economic growth, employment creation, and income distribution.
Download: