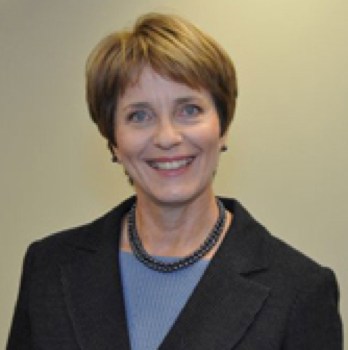 Margaret Biggs is the Matthews Fellow in Global Public Policy at Queens University and Chair of the International Development Research Centre (IDRC). She was President of the Canadian International Development Agency (CIDA) from 2008-2013. In this role, Ms. Biggs was accountable for policy advice, partnerships, programming and performance management related to Canada's international development and humanitarian assistance, including Canadian initiatives on maternal and child health, sustainable economic growth, and fragile and conflict-affected states. In this capacity, she also contributed to the horizontal management of major foreign policy priorities such as the whole-of-government mission in Afghanistan. Previously, Ms. Biggs served as Deputy Secretary to the Cabinet (Plans) and Assistant Secretary, Priorities and Planning, in the Privy Council Office. As an Assistant Deputy Minister she held positions responsible for social and labor market policy and for skills, learning and social development programs. She has an extensive background in federal-provincial relations and social policy and played a key role in the creation of Canada's National Child Benefit. She started her career at the North South Institute. Ms. Biggs has represented Canada in numerous international fora and has served as Canada's Alternate Governor to the World Bank, as International Executive Co-chair of the China Council on International Cooperation on Environment and Development, and on the Board of Governors for the International Development Research Centre. Ms. Biggs is a graduate of the University of British Columbia and the Norman Patterson School of International Affairs, Carleton University.
---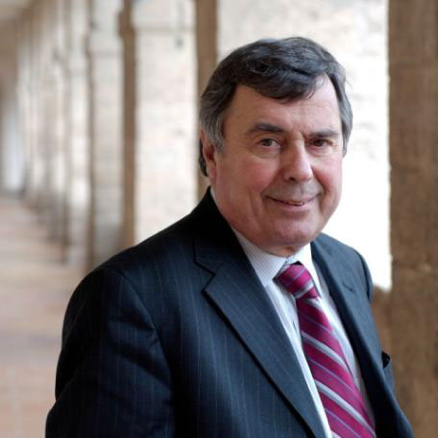 François Bourguignon is Professor Emeritus of Economics at the Paris School of Economics. Previously, he was the World Bank's Chief Economist (2003-2007), Director of the Paris School of Economics (2007-2013) and Professor of Economics at the École des Hautes Études en Sciences Sociales in Paris (1985-2013). In 2016, he was awarded the Dan Davis Prize for his outstanding achievements in combatting poverty. Professor Bourguignon, a global authority on the economics of growth and development, played a vital role in placing economic growth ad its relationship with inequality and income distribution at the center of the World Bank Group's agenda. In 1999, he received the silver medal for academic achievements from the French National Centre of Scientific Research. Professor Bourguignon is a Fellow of the Econometric Society and was president of the European Economic Association for Population Economics. He has authored or edited several books and over one hundred articles in leading journals. In addition to being the Managing Editor of the World Bank Economic Review from 2000-03, and European Economic Review (1990-2000), he has been an Associate Editor of several other important economic journals. He holds a Ph.D. in Economics from the University of Western Ontario.
---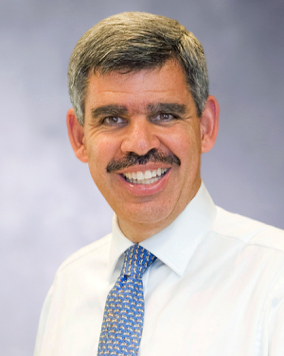 Mohamed El Erian is Chief Economic Advisor, Allianz SE. Before Allianz, he served as Chair of the President's Global Development Council. He was chief executive and co-chief investment officer of PIMCO and President and CEO of Harvard Management Company, the entity that manages Harvard's endowment and related accounts. Previously, Dr. El-Erian was a managing director at Salomon Smith Barney/Citigroup in London and spent 15 years with the International Monetary Fund in Washington, DC. He has published widely on international economic and finance topics. His 2008 best seller – When Markets Collide – was book of the year (The Economist ) and one of the best business books of all time (The Independent (UK)). He was one of Foreign Policy's "Top 100 Global Thinkers" for four years in a row, and is a contributing editor for the Financial Times. His newest book – The Only Game in Town: Central Banks, Instability and Avoiding the Next Collapse – is another New York Times best seller. He has served on several boards and committees, including the U.S. Treasury Borrowing Advisory Committee, and the New York Fed's Investor Advisory Committee on Financial Markets. Since 2007, he has chaired Microsoft's Investment Advisory Board. Dr. El-Erian holds an M.A. and D. Phil in economics from Oxford University. He received an undergraduate degree from Cambridge University, where he is now an Honorary Fellow of Queens' College.
---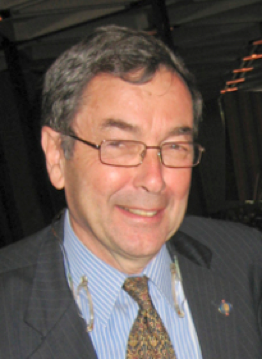 Joseph K.Ingram is Co-Chair of the Board of Capitalis Investment Ltd, South African based equity advisors focused on renewable energy investments in sub-Saharan Africa. He is currently advising the Canadian Government on key development-related issues. Until 2013, Mr. Ingram was President/CEO of The North-South Institute. From 2006-2010, he was a Senior Advisor to the WTO and a consultant to both the UN High Commission on Human Rights and the Canadian International Development Agency. Over the course of his 30-year career at the World Bank, he held a number of management positions: Special Representative to the United Nations and the WTO, Director of the Bank's office in Bosnia and Herzegovina, Deputy Director of the World Bank Institute, Resident Representative in Cameroon, Deputy Division Chief for the Sahel, Senior Loan Officer for the former Yugoslavia, and Deputy Representative in Nigeria. Before joining the World Bank, Mr. Ingram served as Regional Representative for the Middle East and North Africa at the International Development Research Center, based in Beirut, Lebanon. He has published numerous articles, book chapters and scholarly papers on post-conflict development, Canadian foreign policy, human rights, and natural resource management in Africa. He currently contributes regular op-eds to IPolitics, one of Canada's leading public policy newspapers and has written articles and op-eds for the New York Times, The Huffington Post, The Guardian, The Globe and Mail, and The National Post. Mr. Ingram holds an M.A. in political economy and studied at McMaster University and the Harvard Business School.
---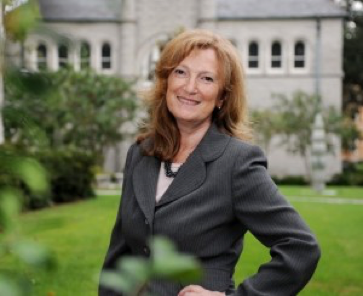 Nora Lustig is Samuel Z. Stone Professor of Latin American Economics and Director of the Commitment to Equity (CEQ) Institute at Tulane University. Professor Lustig's research focuses on economic development, poverty and inequality, and social policies in developing countries. She has published more than seventy articles and fifteen edited volumes and books. Her current research is centered on assessing the impact of taxation and social spending on inequality and poverty in low and middle income countries, and on the determinants of income distribution in Latin America. She is a founding member and past president of the Latin American and Caribbean Economic Association (LACEA) and was a co-director of the World Bank's World Development Report 2000/1, Attacking Poverty. She is the editor of the Journal of Economic Inequality Forum and a member of the Inter-American Dialogue, the Center for Global Development's Advisory Board, ECINEQ's Executive Council, PEP's Board of Directors, and the World Economic Forum's Economic Growth and Social Inclusion Stewardship Board. She is also a Nonresident Fellow at the Center for Global Development and the Inter-American Dialogue. Prof. Lustig has served on the Atkinson Commission on Poverty and on the Stiglitz et al. Commission on Measuring Economic Performance and Social Progress. She holds a Ph.D. in economics from the University of California, Berkeley.
---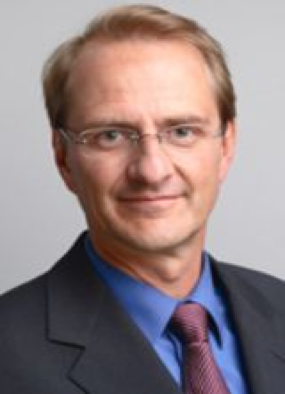 Dirk Messner is Director of the German Development Institute in Bonn and Professor of Political Science at the University Duisburg-Essen, where he is also co-Director of the "Käte Hamburger Kolleg Centre for Global Cooperation Research". Based on his research, he is engaged in high-ranking policy advisory councils. For example, he is Chair of the Scientific Advisory Board, Trustee and Member of Scientific Advisory Board at Potsdam Institute for Climate Impact Research, co-Chair (since 2013) of the "German Advisory Council on Global Change" ("Wissenschaftlicher Beirat der Bundesregierung Globale Umweltveränderungen" (WBGU)) and member of the "China Council on Global Cooperation on Development and Environment" (CCICED). His work areas focus on global environmental change and sustainable development, and transformation towards the de-carbonization of the global economy; Globalization and Global Governance and International Cooperation and human behavior; development in Latin America and Asia; state and development; and, China and India as drivers of global change.
---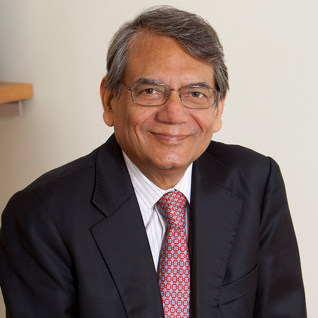 Rakesh Mohan is Senior Fellow at the Jackson Institute for Global Affairs, Yale University and Distinguished Fellow at Brookings India. He is also a Senior Adviser to the McKinsey Global Institute and a Non Resident Senior Research Fellow of Stanford University. He was Chairman of the National Transport Development Policy Committee of the Government of India, with rank of Minister of State 2010-2014. He was Secretary, of the Indian Ministry of Finance, and also Deputy Governor of the Reserve Bank of India between 2002 and 2009. In this capacity he co-chaired the G20 Working Group "Enhancing Sound Regulation and Strengthening Transparency" (2009), and the CGFS Working Group on Capital Flows (2008-09). He has a BSc (Eng) from Imperial College of Science and Technology, University of London (1969), a BA from Yale University (1971) and a Ph.D. in economics from Princeton University.
---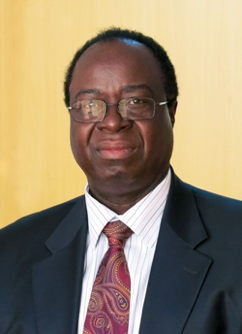 Benno Ndulu is Chairman of the Board and Governor of the Central Bank of Tanzania. Prior to this, he served as an Advisor to the Vice President, Africa Region of the World Bank, and a s the Manager of The Partnerships Group. He is best known for his involvement in setting up one of the most effective research and training networks in Africa, the African Economic Research Consortium (AERC). He served as its first Research director and later as its Executive Director. In 1997, he received an honorary doctorate from the ISS in The Hague in recognition of his contributions to Capacity Building and Research on Africa. In the early1980s, Professor Ndulu taught at the University of Dar es Salaam, where he led a series of seminars on the economic crisis Tanzania was facing. This work made important contributions to the economic reforms that were implemented in the second half of the 1980s. He holds a Ph.D. in economics from Northwestern University in Evanston, Illinois, where he taught economics and published widely on growth, adjustment, governance and trade.
---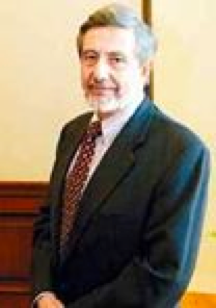 Guillermo Perry is a non-resident fellow at the Center for Global Development. He was Chief Economist of the Latin America and Caribbean region of the World Bank from August 1, 1996 to September 30, 2007. Prior to joining the World Bank, Mr. Perry served his native country, Colombia, in various capacities: he was Minister of Finance and Public Credit (August 1994 – April 1996); Minister of Mining and Energy (1986 – 1988); Director of National Taxes (1974 – 1976); and Deputy Director of the Departamento Nacional de Planeación y Consejo Nacional de Política Económica CONPES, 1970. He was also a Member of the Constitutional Assembly (1991) and of the Senate of the Republic (1990). Mr. Perry has been Director of two of Colombia's leading economic think-tanks, Fedesarrollo (1988 – 1989) and Center for Economic Development Studies, CEDE, (1972 – 1974), and currently teaches at Universidad de Los Andes and is a research associate at Fedesarrollo. He has served on the Governing Body of the Global Development Network, the Executive Committee of LACEA and the Boards of Directors of Fedesarrollo and Universidad de los Andes. Mr Perry holds a Ph.D. in economics and operational research from MIT.
---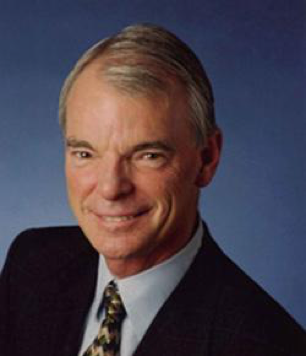 Michael Spence is Nobel Laureate in Economics (2001) and a professor of economics at the New York University Stern School of Business. He is a senior fellow at the Hoover Institution and the Philip H. Knight Professor Emeritus of Management in the Graduate School of Business at Stanford University. Professor Spence, whose scholarship focuses on economic policy in emerging markets, the economics of information, and the impact of leadership on economic growth, was chairman of the independent Commission on Growth and Development (2006 – 2010), a global policy group focused on strategies for producing rapid and sustainable economic growth, and reducing poverty. He also serves as a consultant to PIMCO, a senior adviser at Oak Hill Investment Management, and as a member of the board of the Stanford Management Company as well as a number of public and private companies. A Rhodes Scholar and the recipient of many honors and awards, Professor Spence was awarded the Nobel Memorial Prize in Economic Sciences in 2001 and the John Bates Clark Medal from the American Economics Association in 1981. He is the author of three books and 50 articles, and is a member of the American Economic Association and a fellow of the American Academy of Arts and Sciences and the Econometric Society. Professor Spence served as Philip H. Knight Professor and dean of the Stanford Business School from 1990 to 1999. Before that, he was a professor of economics and business administration at Harvard University, chairman of its economics department, and dean of its Faculty of Arts and Sciences. He holds a Ph.D. from Harvard University, a B.A./M.A. from Oxford University and a B.A. (summa cum laude) from Princeton University.
---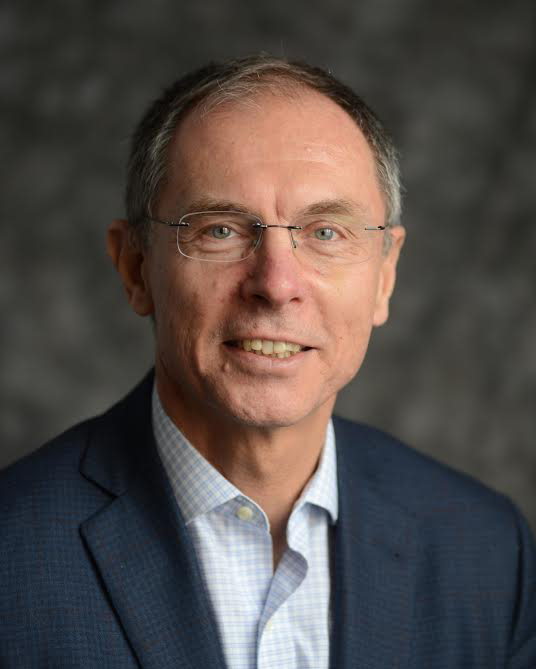 Jan Svejnar is the James T. Shotwell Professor of Global Political Economy and Founding Director of the Center on Global Economic Governance, at Columbia University's School of International and Public Affairs (SIPA). Professor Svejnar is also a founder and Chairman of CEREGE-EI in Prague (an American-style Ph.D. program in economics that educates economists for Central-East Europe and the Newly Independent States). He is a Fellow of the European Economic Association and Research Fellow of the Center for Economic Policy Research, London, and Institute for the Study of Labor (IZA) in Bonn. Svejnar is a recipient of 2015 IZA Prize in Labor Economics. He received his BS from Cornell University's School of Industrial and Labor Relations and his MA and PhD in Economics from Princeton University. In 2008, Professor Svejnar was one of two candidates for the Presidency of the Czech Republic.
---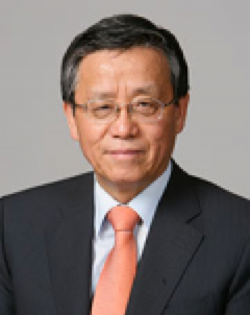 Soogil Young is a member of the UN Sustainable Development Solutions Network (SDSN) Leadership Council as well as the founding Director of the SDSN Korea, Dr. Soogil Young served as Chairman of the Presidential Committee on Green Growth of ROK under President Lee Myung- bak during 2010-2012.  He is now a Leading Professor in the Dept of Technology for Society at the State University of New York (SUNY) Korea where he is Director of the Institute of Sustainable Development. Dr. Young is a senior development economist of Korea with many years of association with the Korea Development Institute as a senior fellow, with the Korea Transport Institute, and the Korea Institute for International Economic Policy, each as President. Dr. Young has served on numerous advisory committees for economic and foreign ministries and four Presidential committees, and as Korea's Ambassador to the OECD and Chairman of the Korea National Committee on Pacific Economic Cooperation, a member of PECC. He holds a Ph.D. in economics from Johns Hopkins University.